Sachet Vertical Packing Machine
Application:
Applied for small volume coffee, sugar, salt, tea, milk cream, sauce, cinnamon, capsules, pills, capsules, screw fasteners, Shampoo, other plastic and rubber parts packing.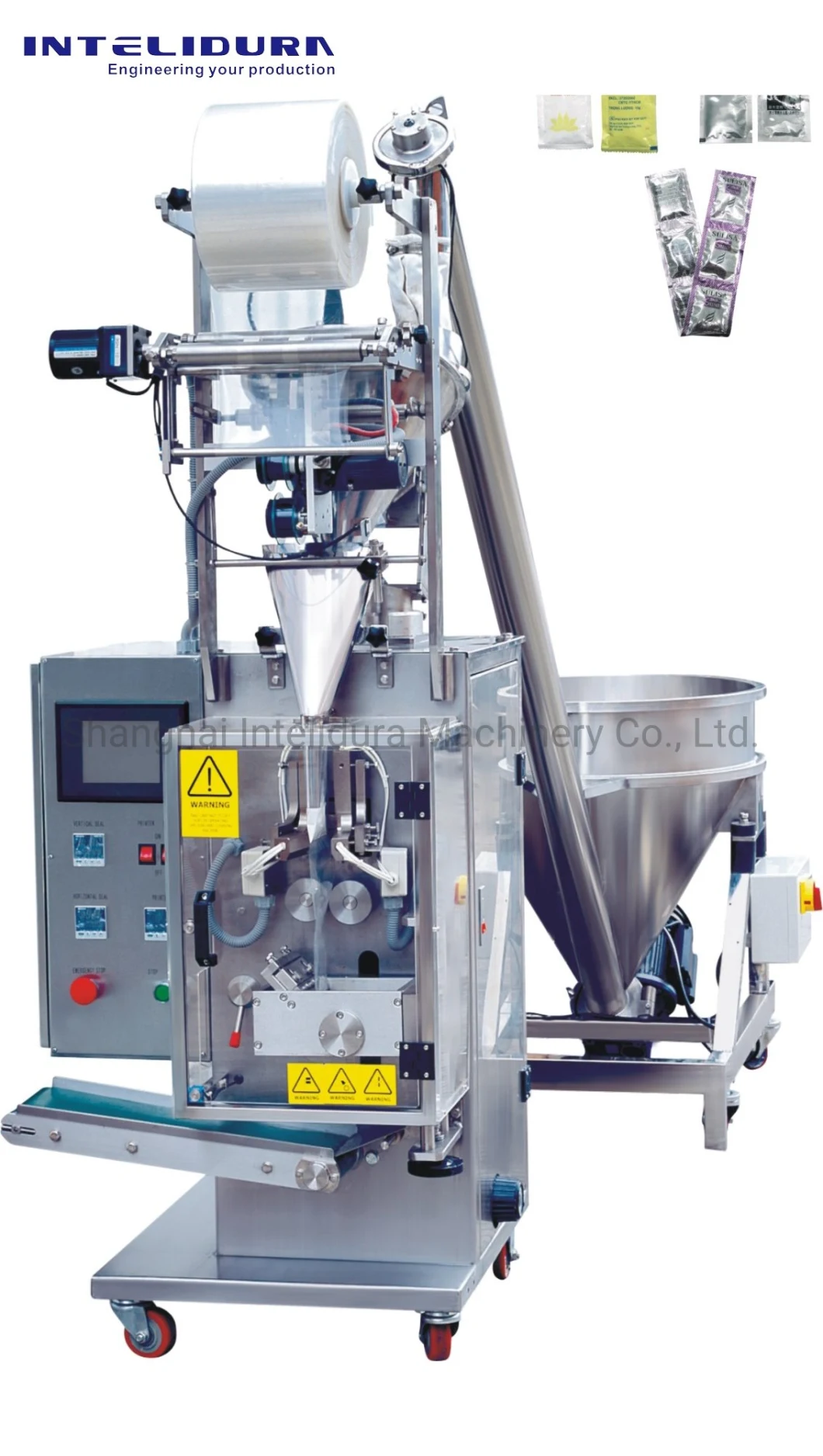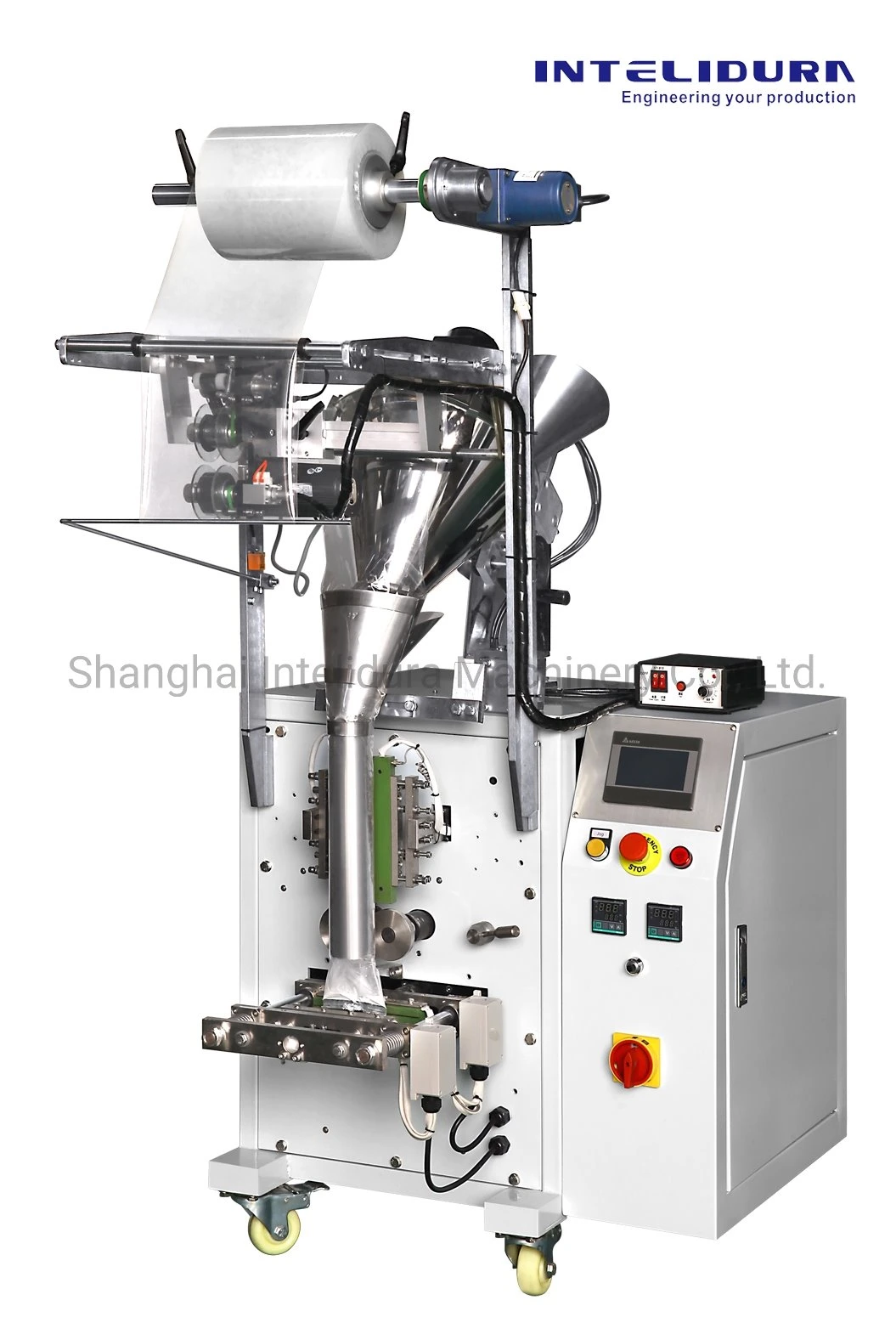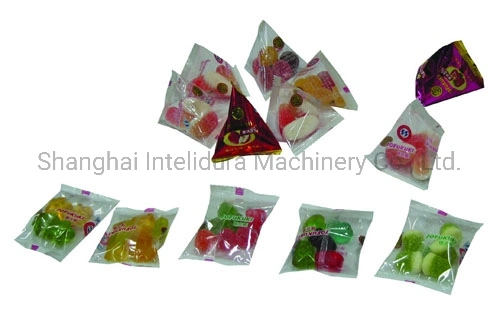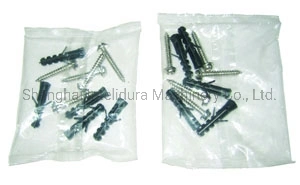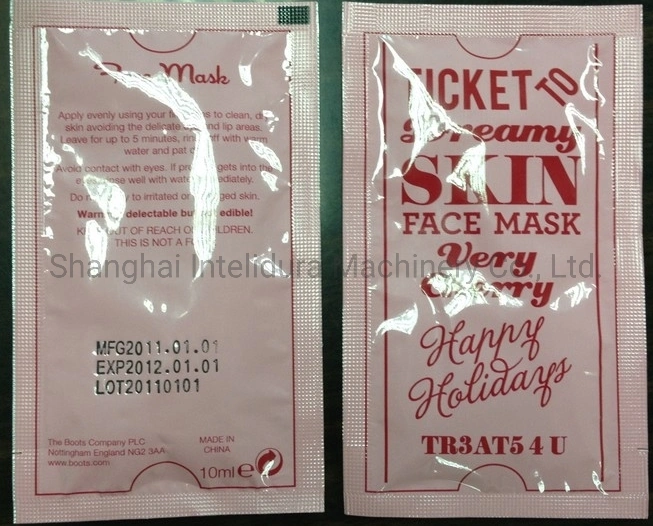 All Stainless steel 304 made.

Step motor/Servo Motor driven film traction, high speed.

PLC controlled filling, Speed, bag length Compensation etc.

3 sides sealing, 4 sides sealing, central sealing.

Photoelectric sensor automatic packing system.

Ribbon date printer.

Independent sealing jaw temperature control for different plastics material.

Scissor cutting, flat cutting, easy split and molding cutting for irregular shapes.

Integrated dosing for Liquid cylinder, Auger screw, Volumetric cups, Pill dispensers etc.
Bag Type:

Mitsubishi PLC control System.

SICK/AUTONICS photoelectric sensor.

Omron sealing temperature control.

Counting cut technology.

Auto proportional mixing by optical counting Sensor.

Pyramid shape packing technology, envelop sachet for tea.

Built in program for Multihead weigher, auger filler, volumetric cups, liquid pumps etc.
Model

VP-220-L

VP-220-P

VP-220-C

VP-220-T

VP-Pym-220

Roll Width

(mm)

220mm

220mm

220mm

220mm

220mm

Width(mm)

40-110mm

40-110mm

40-110mm

40-110mm

60-80mm

Length(mm)

40-200mm

40-200mm

40-200mm

40-200mm

40-80mm

bag/min

30-60

30-60

30-60

30-60

30-50

Air consumption

0.8Mpa/115pis/0.2Nm³/min

0.8Mpa/115pis/0.2Nm³/min

0.8Mpa/115pis/0.2Nm³/min

0.8Mpa/115pis/0.2Nm³/min

0.8Mpa/115pis/0.4Nm³/min

Power

220V/1ph/50/60Hz/1.15kW

220V/1ph/50/60Hz/1.35kW

220/1ph/50/60Hz/1.35Kw

220V/1ph/50/60Hz/1.35.kw

220V/1ph/50/60Hz/2.2kW

Dimension(mm)

2400×180×2750mm

1750x1510x2100mm

1700 ×1270 ×1900mm

1175x1530x1700mm

1600x800x2650mm

Weight(kg)

230kg

230kg

230 kg

230 kg

450 kg