ANON 2 rows 3 rows sugarcane planting machine sugarcane planter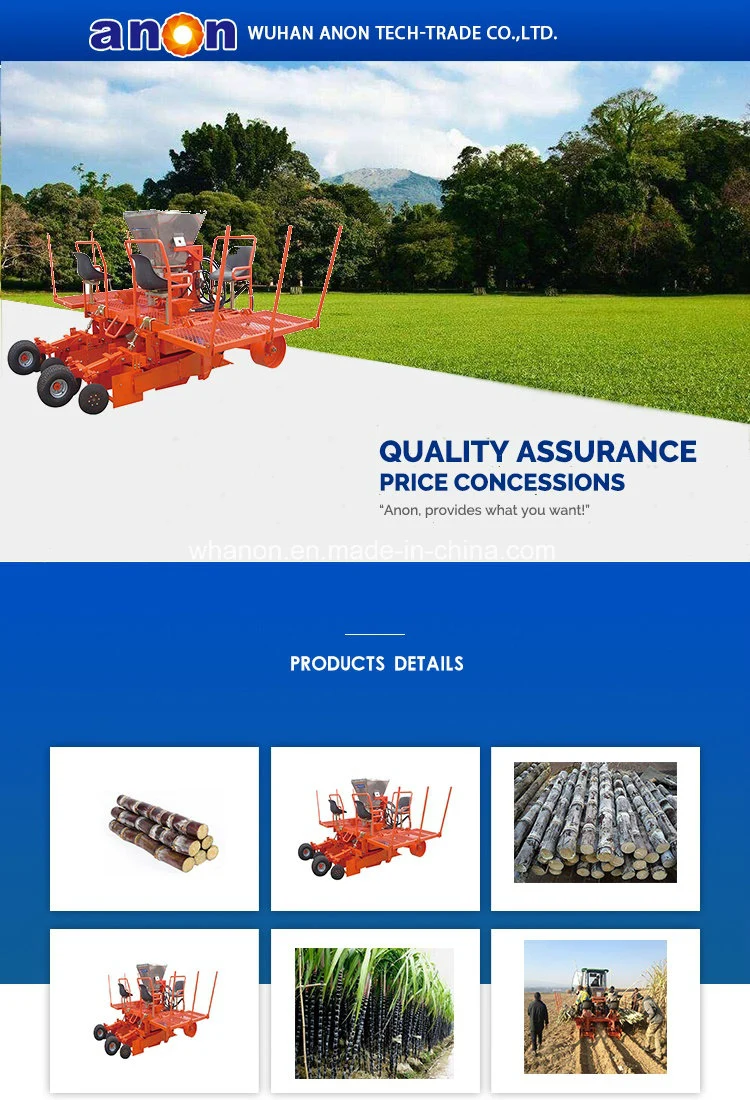 2 Rows Sugar cane planter is tractor mounted 2 rows sugar cane planter machine.It can finish ditching, seeding, fertilizing, seed cutting and soil covering at a time with high efficiency.
It can help farmers to save lots of labor and widely use in China. And our sugarcane planter was vertified by foreign customers too.
Application scope
Plain, coteau, soft sugarcane field.
Function
Ridging, Digging, Fertilizing, Sugarcane planting
Feature of tractor mounted 2 row sugarcane planter sugarcane planting machine
1. Multifunctional machine. It congregates many functions such as digging, planting, fertilizing, watering and covering with films on one single machine. It can precess the complete functions of sugarcane planting.
2.High working efficiency. It has working efficiency of 0.2 hectare per hour, which is 5 times comparing with human labor.
3. Lower cost. It can process the complete functions of sugarcane planting, which make the cost much lower than by human labor.
4. Adopt high technology. It adopt American hydraulic system technique which is much more reliable and can be adjusted very easily.

Specification of tractor mounted 2 row sugarcane planter sugarcane planting machine
| | | |
| --- | --- | --- |
| Model | 2CZX-1 | 2CZX-2 |
| Row Number | 1 | 2 |
| Mating Power(kW) | >47 | >70 |
| Operation Number | 2-3 | 3-5 |
| Weight(kg) | 1000 | 1300 |
| Row Spacing(mm) | | 900-1500 |
| Length of cane seed (mm) | 380 | 380 |
| Ditch Depth (mm) | 250-300 | 250-300 |
| Planting Density (seed/m) | ≥4 | ≥4 |
| Working Efficiency (hm2/h) | 0.15-0.3 | 0.3-0.5 |
| Fertilizing amount (kg/hm2) | 1500-2250 (adjustable) | 1500-2250(adjustable) |
Detail of tractor mounted 2 row sugarcane planter sugarcane planting machine