Description Automatic packing machine:
This product has been excellent engineers carefully study design, the use of microcomputer control of optical technology, high accuracy, fast, good quality, solve the traditional tea packaging tedious process. An automatic dosers several labor equivalent amount of tea production and tea shop is a good helper.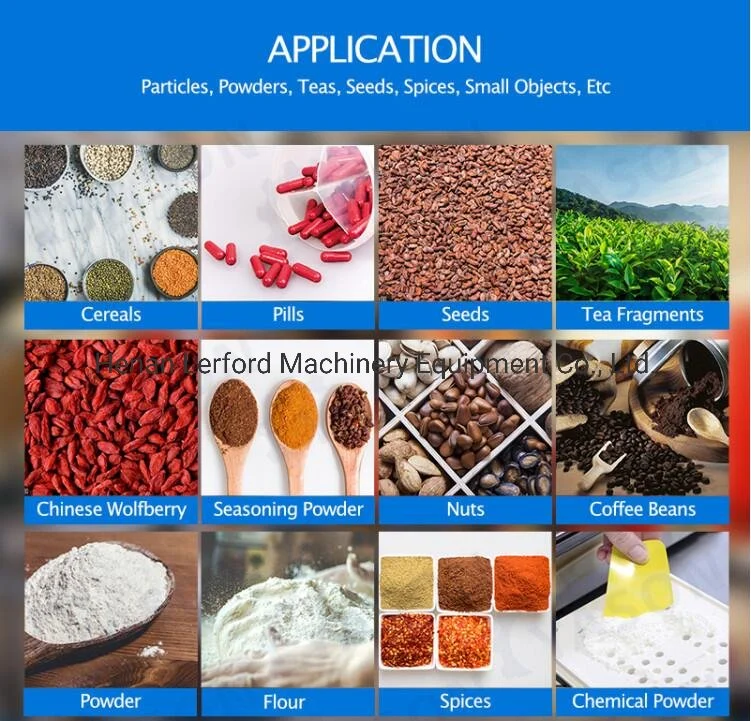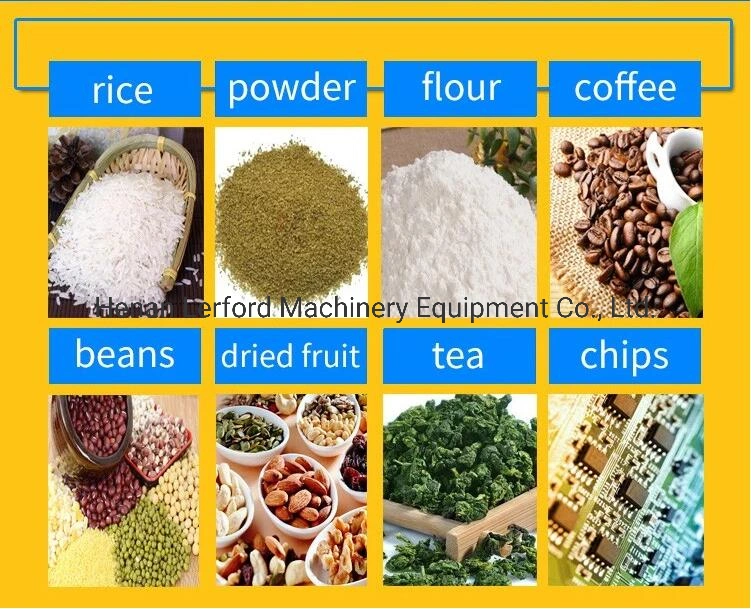 Applicaton:
Suitable for tea, food, food, seeds, fruit, grain shape chemicals and pharmaceuticals, micro and small components such as general non-sticky solid materials.
Features:
Automatic packaging effect, use white paint clear clean appearance of high-end, fit in factories, stores, outdoor, and so on. Install a mechanical shaker inside the packaging machinery can not stick when the powder. Can be connected to work with a variety of combinations of installed capacity. Speed about 3 seconds/pack. Use the back seal, seal up the bag more beautiful, cursor positioning, cut out the bag more accurate, high-quality products. In addition the combination of the two machines into fully automatic packaging machines, above that small units of installed units can also win other items of equipment weighing below that Taiwan also can be used alone, and this is the biggest advantage of the combination, it can be used as full-automatic, semi-automatic, can be used as. Suggested pro choice combination products, cost-effective, practical and convenient.
Function:
1. This machine can automatically complete the following work: auger filler measuring--coding (optional)--bag making--filling--sealing--counting.
2. Computer/PLC control system, photoelectric tracking, high reliability and intellectualized degree.
3. Equipped with fault display system, easy to operate and maintain.
4. Make hole punching blades (round/ euro hole) and chain bags device according to customer's request.
5. Machine shell and all food touching parts are made of stainless steel.
Technical information:
| | | |
| --- | --- | --- |
| Model | THB4-320 | THB4-420 |
| Max film width | 320mm | 420mm |
| Bag making Length | 30-150mm | 40-150mm |
| Bag making Width | 25-145mm | 50-200mm |
| Packing speed | 20-80bags/min | 20-80bags\min |
| Weight | 250kg | 300kg |
| Dimension | 750*1150*1950mm | 850*1250*1950mm |
| Power | 220V 50/60Hz 2Kw | 2.5KW/220V 50HZ |