Pouch pillow sealing bean milk filling and heat sealing machine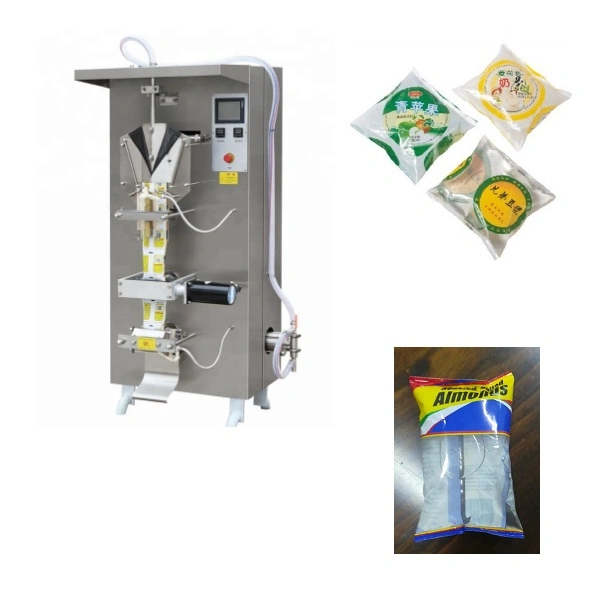 Parameter
Model

MH-ZF1000

MH-ZF2000

Bag length mm

50-150

50-250

Bag width mm

65-150

65-175

Film width mm

150-320

150-380

volume ml

50-550

200-1000

Packing speed

bags/h

1100-1300

1100-1300

Power Kw

2.1

2.5

Voltage

220

220

Size mm

1050*850*2050

1050

×

850

×

2050

Machine weithg Kg

370

380
Characteristics:
1. The machine adopts advanced microcomputer touch screen operation, man-machine interface, and the operation is simple and convenient. It can automatically complete the processes of bag making, quantification, filling, sealing, slitting, counting, coding, etc., and can be customized according to customer requirements.
2, intelligent photoelectric control device to ensure the integrity of the packaging bag pattern, the pull bag uses the drive stepper motor control and color mark positioning, stable performance, convenient adjustment, accurate detection.
3. The overall contact material parts and casing are made of 304 stainless steel, which meets the food and drug hygiene permit standards.
4. The package adopts the back seal form and the filling is filled by the plunger volume pump, which is easy to adjust and accurate.
5, advanced design to ensure that the machine is suitable for different industries in the use of adjustment, operation, maintenance are very convenient, and can be used with a variety of automatic metering equipment at home and abroad.
Application:
Packaging materials: milk, soy sauce, vinegar, yellow wine and various liquids.
Packaging materials:
polyester/polyethylene, polyester aluminized polyethylene, polyester aluminum foil polyethylene, paper polyethylene, nylon, PE and other heat-sealable plastic film.