1-5kg grain rice detergent powder packing machine semi automatic for premade bags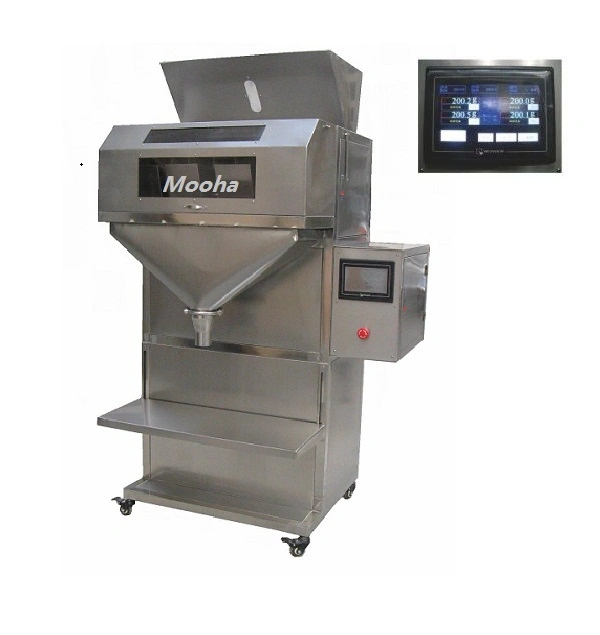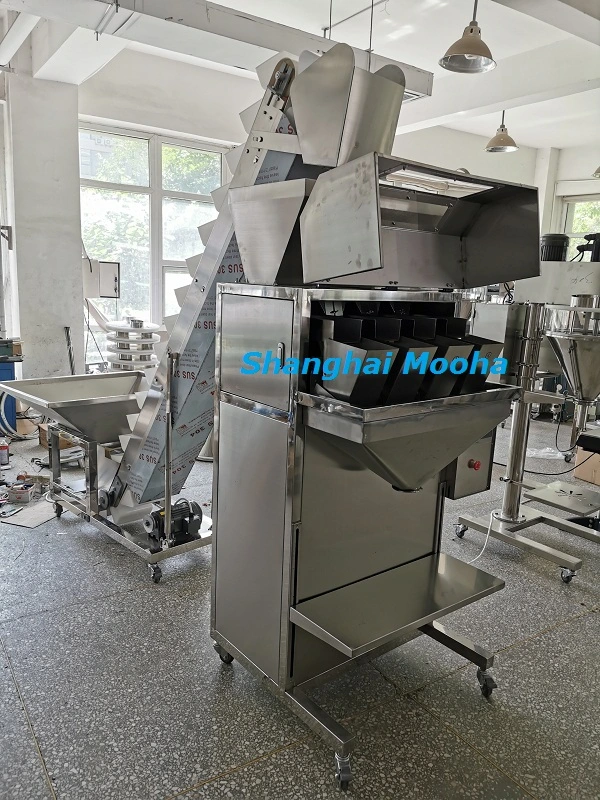 Parameter for filling machine :
1.Speed :1500-3600bags/hour
2.Accuracy: 0.30%
3.Specification: 2g-3000g
4.Power: AC220V50HZ800W
5.Weight :120kg
6.Machine size: 1200(L)*600(W)*1900(H)mm
Bucket elevator (optional) :
1.Conveyor height: 1900mm
2.conveying capacity: 1.8 cubic metres/hour adjustable
3.Tank capacity: 0.15m³
4.specification :730 x 2100 x 2350 mm
5.power: 220V50HZ500W
6.weight :180kg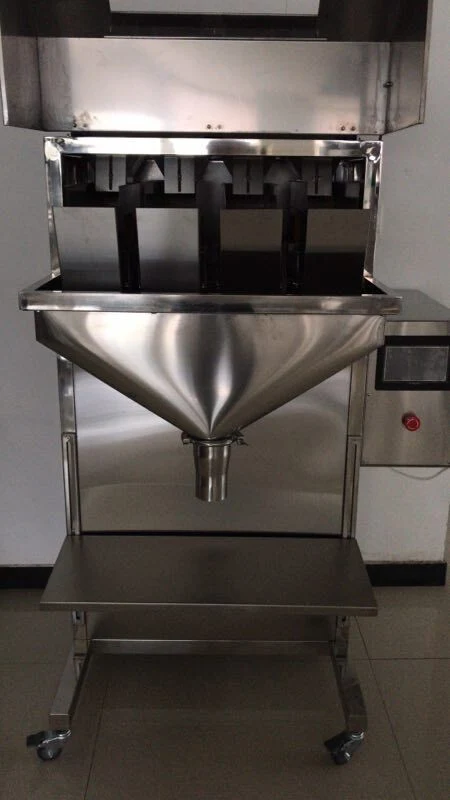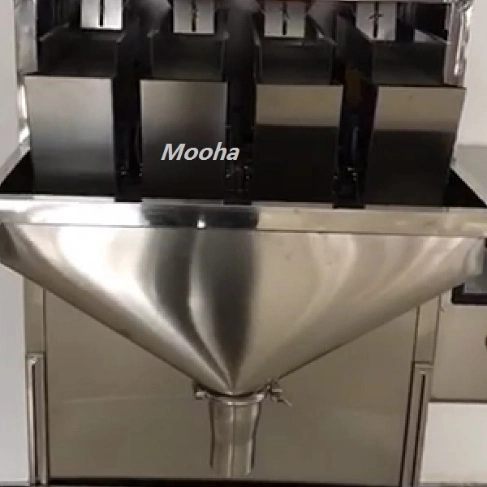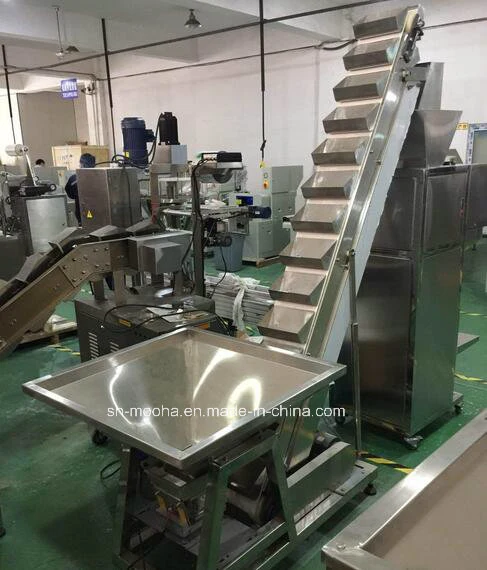 Features:
1. Electronic scale direct measurement,loading is more accurate.
2. Microcomputer control.using more reliable.
3. Dual vibration feeder,more efficient.
4. All stainless steel structure.
5. Manual bagging,photoelectric sensors.
Application:
1. Pesticides,fertilizers,veterinarydrugs,animalfeed,premix,additives,detergents,salt,MSG,sugar,seeds,rice and other grains,powdered materials packing.
2. On the spiral,rotary cutting methods and other materials not suited to the quantitative packaging.
3. Herbal quantitative sub-assembly.
Sample of Packing:
different model weighing filling machine: